Lawn and Landscape Maintenance
Outdoor Services
Palmetto Turf provides lawn care and landscaping for residential and commercial properties near Anderson, South Carolina. We provide our customers with the utmost quality and proper maintenance techniques. Our focus is to provide each customer with the peace of mind of knowing their property will be taken care of by someone they can trust.
Each customer has a service package tailored specifically for their needs, a time for the work to be performed, and an easy payment process. Our goal is for everything to be easy and simple for our customers, after all, we work for you! Proudly serving Clemson, and Seneca, South Carolina.
My name is Jacob Long, I started Palmetto Turf at the age of twenty-two with the support of my wife Lyndsey. We now have two little girls, Eliza Kay and Alice. I love spending time outdoors with my family. One of the most gratifying parts of operating Palmetto Turf is giving customers an outdoor space to enjoy with their families.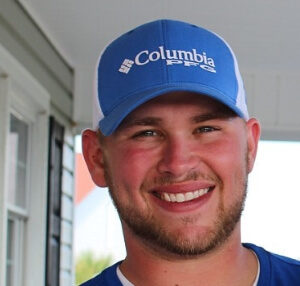 Residential & Commercial Outdoor Services
Service Area
Palmetto Turf provides lawn mowing, lawn care and landscaping for residential and commercial customers near: Clemson, Anderson and Seneca, South Carolina